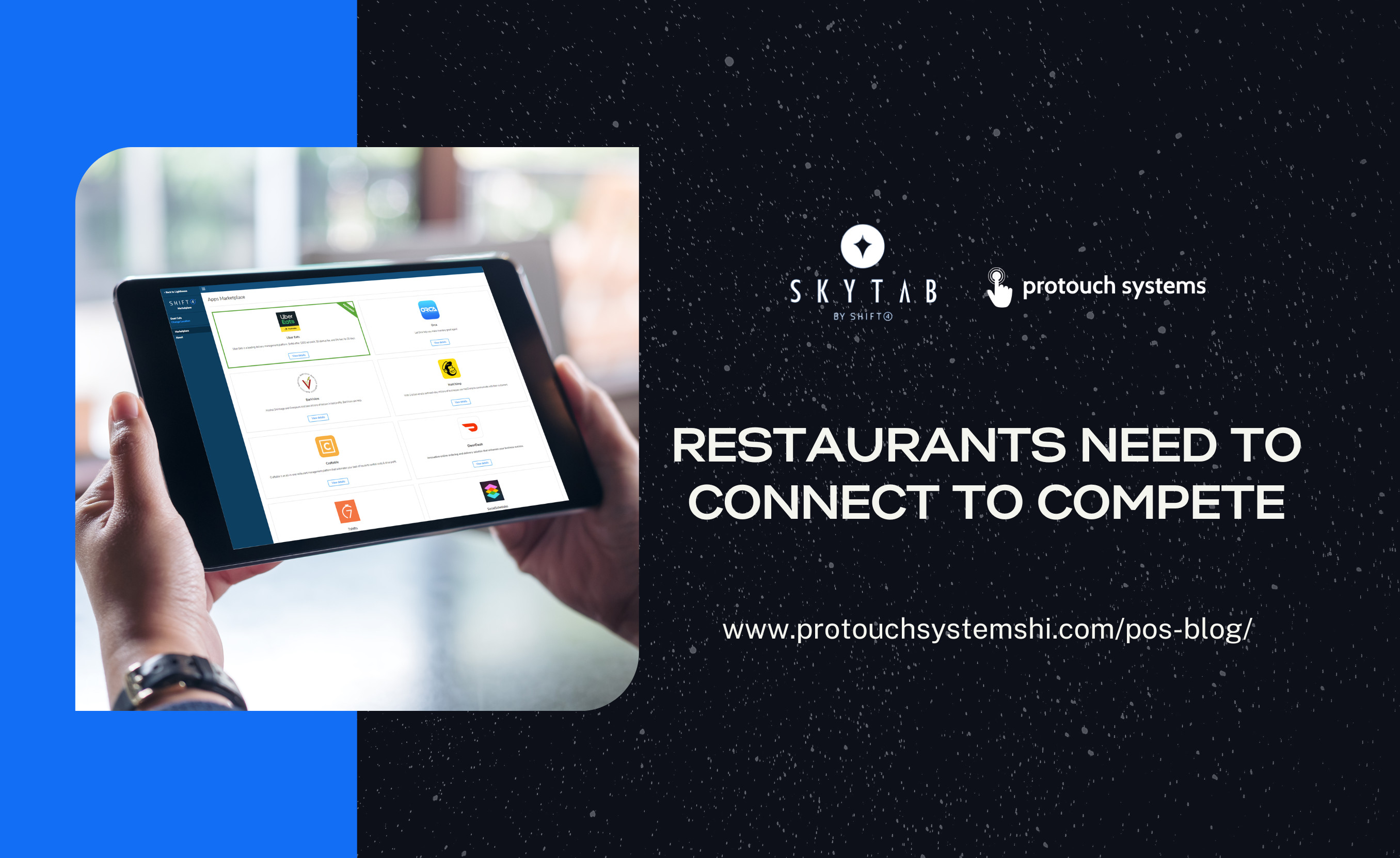 It's a fact: today, if you're not connected, you're disconnected. And when it comes to restaurants, that means missing out on huge opportunities for growth.
We put together this list of 5 critical connections that restaurants need to make in order to compete and thrive. 
Take advantage of these tools to help your restaurant succeed!
Online Ordering. Your customers want to be able to order their food from anywhere at any time. If your restaurant does not have online ordering, you are missing out on a huge opportunity to form connections with new customers. Sync orders directly to your point-of-sale system and kitchen with SkyTab Online Ordering (FREE).
Stay in control of your profits and stop paying third-party fees.

Sync orders directly to your point-of-sale system and kitchen — no additional devices are required.

Utilize a customized and branded online menu.

Increase Sales without extra employees.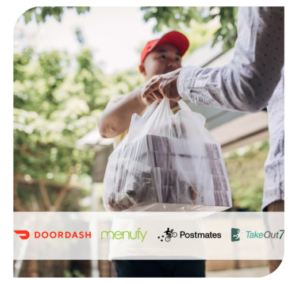 Delivery Services.
In the past three years, demand for delivery and takeout has tripled. Adapt to this change and seamlessly connect your SkyTab POS software with delivery services like DoorDash and Uber Eats. Delivery connections are very important for restaurants that want to stay competitive. They enable you to offer a convenient service that today's consumers want. Eliminate extra tablets with our direct integrations!
Social Media Marketing. Social media has become one of the most effective ways for businesses to communicate with their customers and build brand loyalty. Having an active social media presence gives prospective customers a chance to interact with your business before they even walk into your restaurant—and it can help you get more word-of-mouth advertising as well! Take your marketing to the next level with SkyTab.
Manage all your social media accounts from one dashboard and connect with your audience in real-time.

Create intelligent and effective marketing campaigns and promotions.

Schedule posts throughout the week so you can focus on other tasks in the restaurant.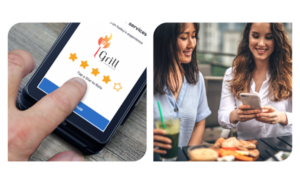 Reputation Management. A majority of people check online reviews before going to a restaurant. Make sure those reviews are positive!
Manage online reviews. Monitor what customers say about you online and respond to complaints or compliments.

Don't wait to respond to a negative review. Get email notifications of new reviews and address them promptly.
Internet Independence. (Offline Credit Card Processing) – The world is moving online, and that means your business needs to be able to go with it. If your restaurant relies only on cash or in-person credit card processing, you're putting yourself at risk of losing sales. Accept credit card payments even when your internet goes down and never miss a sale. With our offline credit card processing system, you can accept payments even when your internet goes down or when your online payment processor isn't working properly—and we've got 24/7 live support to help you through any issues that might come up. ​
Contact us if you're ready to grow your business with these connections from Shift4. 808-572-5159